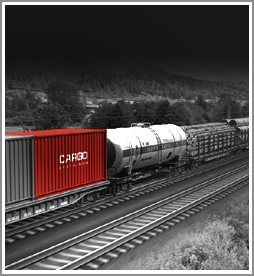 Written by our personal injury lawyers in Charlottesville
Article history: This is a gathering of information from many experienced lawyers and law firms, mixed with common sense.  Our personal injury lawyers in Charlottesville contributed to these ideas as did our railroad investigators in Virginia and the eastern states. For railroad accidents, follow these rules:
DO's
1. DO report every railroad accident to your boss, as well as tell your fellow employees and your doctor.
2. DO get fellow employees to verify any equipment problem, unsafe area, or other cause of your railroad injury.
3. DO fill out your railroad accident report, make it clear that you did not cause the injury, and point to what caused you to be hurt.
4. DO provide the required information, but do not give a recorded or signed statement other than filling out the railroad accident report.
5. DO look at the claims agent as a person trying to help the railroad, and not helping you. The less you get for your claim, the better they look to their boss.
6. DO remember you have the right to make a claim and hire a lawyer. That is how you protect yourself and the law prohibits retaliatory action by the railroad.
7. DO insist on a lawyer who has railroad experience, investigative experience, and a proven track record of trial verdicts.
8. DO ask if the lawyer has collected million dollar trial verdicts. If yes, ask him how many.
DON'T's
1. DON'T wait too long. There is a three year statute of limitations.
2. DON'T sign away your claim while under treatment, you may get worse.
3. DON'T trust claim agents or lawyers who promise you millions even before they know all the facts and the medical outcome for your case.
4. DON'T give a signed or recorded statement to a railroad claims agent. It will hurt your case. It will cost you money. DON'T DO IT!
Railroad workers can collect for injuries.
Contact the experienced railroad injury lawyers at the law firm of Wilson & Hajek.
Personal injury lawyers in Charlottesville serving Louisa County, Fluvanna County, Albemarle County, and all of central Virginia.