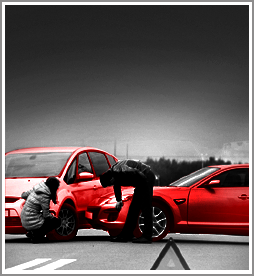 After you have been in a car accident, insurance companies look at you as a liability. They know there is a possibility that they are going to have to pay you money for your injury damages and they want to minimize the amount they have to pay. Insurance company agents and adjusters are trained to handle car accident cases. Ask yourself, what is their job? The answer is obvious. It is to look out for the insurance company.  And the job of our personal injury lawyers in Charlottesville is to look out for your interests!
Oftentimes, the insurance company agent or adjuster will make you an offer to settle your case before your injuries are healed or even before you know the full extent of your injuries. Do not be fooled. Once you settle your case, you cannot come back and make a claim for more damages down the road. When you sign, it is over!
As experienced car accident and personal injury lawyers in Charlottesville, our job is to protect you, not the insurance company. Insurance agents do not like us because our car accident lawyers make them pay full and fair amounts.
Whether you are in Charlottesville, Augusta County or Waynesboro, the insurance companies all operate the same way. Call us or e-mail us to see how we can assist you in obtaining the best possible result for your serious injury case.
Contact the experienced car accident attorneys at the law firm of Wilson & Hajek.
Personal injury lawyers in Charlottesville serving Augusta County, Waynesboro and all of central Virginia.