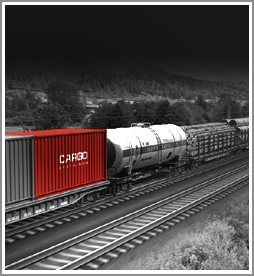 Written by our personal injury lawyers in Charlottesville
Over the years, I noticed that many rail workers seem to have died early and unusual deaths. I have also discussed this with many rail workers from Charlottesville, Augusta County, Waynesboro, and throughout central Virginia and most agree that the diesel fumes, sand, coal dust, chemicals, asbestos, hard manual labor, large ballast, and who knows what else, have led to breathing problems, cancer, carpel tunnel, hearing loss, and crippling conditions to the body. That is just not right and the railroad should pay.
My Promise
I am renewing my mission to see that any rail worker who is injured or suffers these problems, is paid by the railroad that caused those conditions. I promise you, I will help you in any way that I can.
The law firm of Wilson & Hajek is the original, the one and only Railroaders Representing Railroaders SM.
Railroad workers can collect for injuries. Contact the law firm of Wilson & Hajek.
Personal injury lawyers in Charlottesville serving Augusta County, Waynesboro and all of central Virginia.