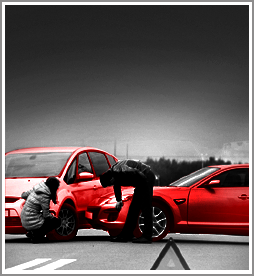 Wilson & Hajek are personal injury lawyers in Charlottesville who handle personal injuries associated with transportation law which includes auto, truck, motorcycle, and train injuries. Our firm, which serves Augusta County, Waynesboro and central Virginia, has tried car and truck collision accidents with the most notable verdict being a $1.6 million dollar jury verdict.  Our personal injury lawyers have always been there for our clients and our policy is to get the best result for our clients, no matter the size of the claim.
Not every case is one where a big verdict waits as each case turns on its own facts, but over the years our experience has been to work hard and good results follow.  That is what an experienced lawyer does and that is what we do for each and every client.  Francis Hajek is an are experienced trial lawyer experienced in achieving excellent results in auto, truck, motorcycle, and rail accident injuries.
Whether you have a rollover, direct impact, multiple car collision, or a motorcycle accident, the Wilson & Hajek law firm of Virginia is currently handling those types of cases, as well as other transportation injury cases.  When you go to court in Virginia, take an experienced trial lawyer.  Who is going to court with you? The answer should be the experienced lawyers of Wilson & Hajek.
Contact the experienced auto accident lawyers at the law firm of Wilson & Hajek.
Personal injury lawyers in Charlottesville serving Augusta County, Waynesboro and all of central Virginia.